Hoist motor is the driving motor used for overhead crane traveling and electric hoist hoisting & traveling. There are kinds of motors for different purposes. You can find soft start motor series, three-in-one gear motor series, two-speed traveling motor series, F/K/R variable frequency motor series, square plate variable hoisting motor series, Euro-style traveling motor series, Euro-style two-speed hoisting gear motor, Euro-style variable frequency hoisting gear motor.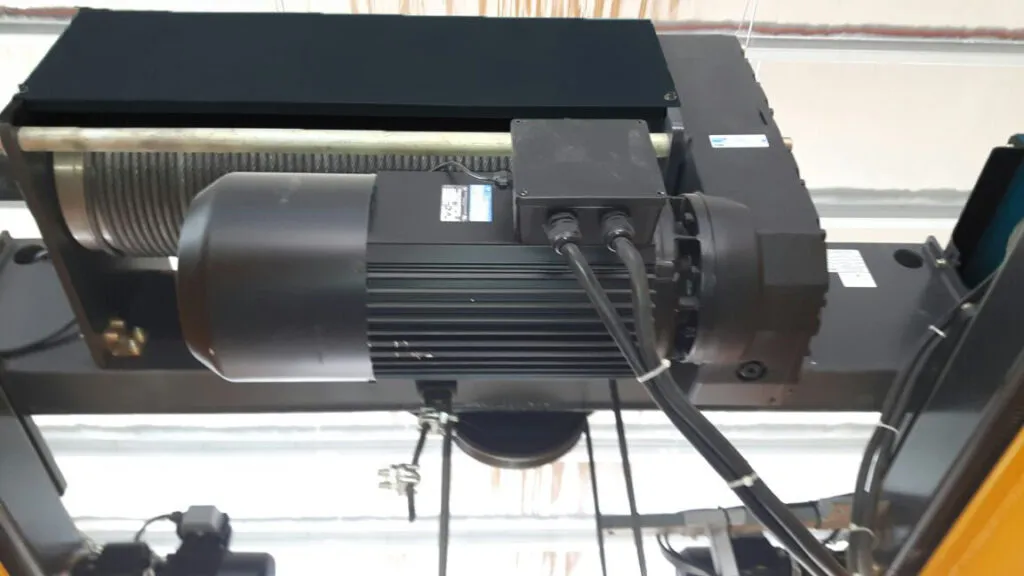 Hoist drives from ABM Greiffenberger lift loads of 3.2 t to 40 t (rope reeving 4/1, FEM 2 m) with complete safety and reliability. The aluminum housings provide for low self-weight and high corrosion resistance. U-shaped mounting of the cable drums allows simple and space-saving installation.
ADVANTAGES OF ABM HOIST DRIVE
The starting current of the hoist motors is low, a dynamic ramp-up curve creates the prerequisites for high crane performance. ABM Greiffenberger hoist motors ensure precise, safe load handling with soft acceleration, extremely smooth running and low-wear safety brakes, even at high throughput rates.